Publicidade
Aplazado hasta 2022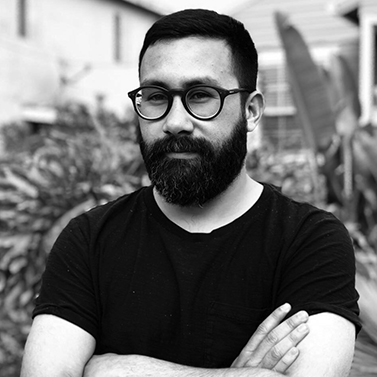 Carlos Banda
Director Creativo, FahrenheitDDB
Carlos Banda es un creativo peruano, amante de la cultura pop y músico. Actualmente trabaja como Director Creativo en FahrenheitDDB, la agencia peruana más premiada en Cannes 2019.
Comenzó su carrera en publicidad hace 15 años en Lowe Perú. Luego se mudó a Y&R Lima, Pragma DDB y Publicis Lima, donde trabajó para Pilsen Callao, ayudando a convertirlo en la marca de cerveza # 1 en Perú, y ganó el primer Press Gold Lion en la historia de su país. Luego se mudó a McCann Worldgroup Lima.
Su trabajo ha sido reconocido en festivales publicitarios como: Cannes Lions, The One Show, D&AD, London International Awards, The Clio Awards, New York Festivals, El Sol de Iberoamerica, Fiap, Wave, El Ojo de Iberoamerica, Effie Latam, The Webby Awards y también fue miembro del jurado de The One Show Awards.
Su espíritu creativo deja espacio para otras disciplinas. También es el creador de uno de los dibujos animados peruanos más populares de la web: las aventuras de un pez urbano llamado "El Pezweon" y cuentos en @cuentuitospe.