Publicidade
Aplazado hasta 2022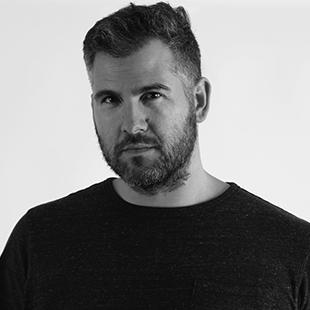 Dany Minaker
As LATAM Co-Chief Creative Officer, Dany is responsible for delivering world-class services to clients as well as continuing to raise the creative profile in the LATAM market, which includes Argentina, Brazil, Columbia, Mexico and Peru.
Over the years, Dany has created local, regional and global work for many brands such as: Microsoft, United Airlines, Nike, Movistar, Coca-Cola, Ambev, Procter & Gamble, Unilever, Pepsico, Kraft, Disney, Cencosud and Mercado Libre.
In September 2015, Dany and his partner Patán joined Wunderman Buenos Aires as Creative Directors – the #1 Digital and creative agency in Argentina (source AgencyScope). A year later, the Argentine office was recognized as the most renowned and awarded office in the country. In 2018, Wunderman Buenos Aires won more than 75 International awards.
Prior to joining Wunderman, Dany worked three years at Ogilvy Argentina on their creative team. Before that, he worked at Vega Olmos Ponce (Lowe), Del Campo Saatchi & Saatchi and BBDO Argentina.
Dany's work has been well received by today's most renowned shows and festivals including: Cannes Lions, Clio Awards, EFFIE Awards, D&AD, NY Festival, Isaac Awards, One Show, LIA, Sol Festival, Smarties, EPICA Awards, IAB, Webby Awards, FWA, ANDY, FIAP, Wave, Ojo de Iberoamérica, El Diente and +DIGITAL, among others.
In addition, Dany is a sought-out speaker in the LATAM market. He most recently spoke at IAB, MMA and El Ojo de Iberoamérica. He has also judged many festivals including: Adweek's Project Isaac Awards, Lisbon Festival, IAB, ECHO Awards, Diente (Creatives Argentines Circle). Dany was the Digital and Mobile Jury President at El Ojo de Iberoamérica.
Dany holds a postgraduate degree in Advertising, Digital Creativity and Art Direction.