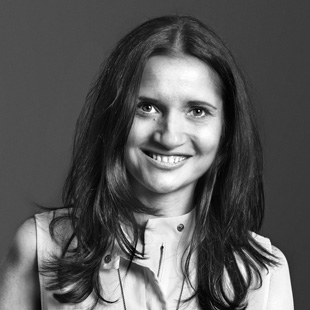 Veronica Elizondo
A fifteen-year advertising veteran, Veronica leads the creative teams of Conill's Dallas office and is senior creative leader for the agency's Toyota business.
Veronica's career began at leading local agencies in Monterrey, Mexico, where her work earned such prestigious national awards as Premio Quorum and A! Diseño. In 2003, she moved to the US and completed the Art Direction Portfolio at Miami Ad School. Soon thereafter, she joined Conill's Los Angeles office as an Art Director.
Her creative vision and talent for leading and inspiring creative teams in developing leading-edge experiences across multiple platforms has garnered international accolades, including Cannes, Clio, One Show, FIAP, El Sol, Wave, AHAA, and Effie, among others.
Veronica has participated as a judge at various festivals, including El Sol, USH Hispanic Award, and Radio Mercury Awards. She was named as one of the "5 Hispanic Creatives you need to know" by Digiday.