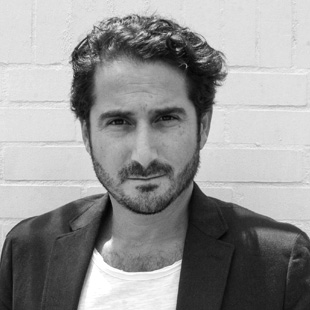 Samuel Estrada Ramirez
Cheif Creative Officer - Managing Director, McCann Worldgroup (Colombia)
Samuel started his career in a local agency in Colombia in 1994. After a couple of years he went to Ogilvy & Mather and in 1999 he was promoted to group creative director , that same year he was sent to Ogilvy´s London Office to work on the Smithkline Beecham account for a year. When he returned to Colombia he was named Creative Director of this same agency.
In 2006 McCann Colombia calls him to lead the creative department. That same year he was named Creative of the year by P&M (Colombian most important marketing and advertising magazine) Under his creative leadership McCann Colombia has been amongst the top 30 most creative agencies in the Iberoamerica for the last 3 years. According to Crema ( ranking created by Adlatina)
He oversees the creative work on regional accounts such as Sodimac Homecenter and MasterCard.
He has been awarded in Advertising Festivals such as: Cannes Lions,Clio, New York Festival, Fiap, El Ojo de Iberoamerica, Wave, El Sol, and El Dorado, Effie.
He has been member of the Jury in London Festival 2016, One Shpw 2016-2017 Cannes Lions 2015, New York Festivals, Fiap, Wave, El Ojo de Iberoamerica, Volcan–Costa Rica and Anda-Venzuela.
Samuel also has been President of the Radio Jury in el Ojo de Iberoamerica 2014 and for The Young Lions Colombian Chapter 2012.
Samuel is currently also Managing Director of McCann Colombia.