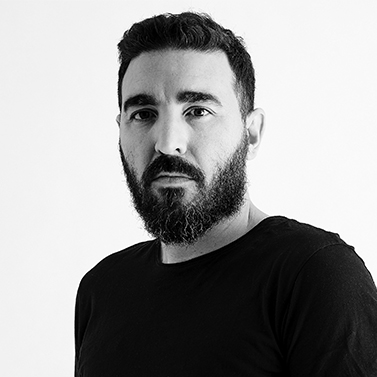 Ramiro Raposo
Ramiro has been part of the community for 14 years. He joined the team in 2005 as a senior writer. Previously, he worked as a senior writer at Young & Rubicam, and before that at DDB Argentina.
During his time at the community, Ramiro has grown professionally, first as creative director and then as general creative director. Since 2011 he fills the role of VP executive director at the Buenos Aires office, managing both the creative department and the overall agency. Ramiro spearheaded projects for global and Argentine brands like Apple, Emirates Airlines, Samsung, Volvo, Volkswagen, Corona, Visa, Rolling Stone, La Nación, Kinder, Danone, and Grupo Peñaflor, among others.
In addition to taking brands to stardom in Argentina, he led the presidential campaign for the current president-elect, Mauricio Macri. He is also part of the government communication board.
During the last four years, he was part of the Círculo de Creativos Argentinos Board of Directors with the goal of fueling and strengthening the growth of Argentina's creative potential.
He's been recognized with numerous awards at the world's most prestigious advertising festivals, including the Clio, Cannes Lions, The One Show, D&AD, San Sebastián, Ojo de Iberoamérica, and Círculo de Creativos Argentinos. Ramiro has also had the honor to be invited to participate as a juror in the industry's most important awards.