Publicidade
Postponed to 2022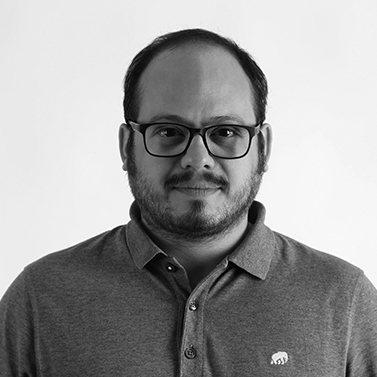 Patán Tarazaga
Sebastian "Patán" Tarazaga is the LATAM Chief Creative Officer for Wunderman alongside his partner Dany Minaker.
As LATAM Co-Chief Creative Officer, Patán is responsible for delivering world-class services to clients as well as continuing to raise the creative profile in the LATAM market, which includes Argentina, Brazil, Colombia, Mexico and Peru.
Over the years, Patán has created local, regional and global work for many brands such as: Coca-Cola, Axe, Rexona, Philips, Gillette, Nike, BGH, Andes Beer, VH1, Stella Artois, Universal Music, Gatorade, Pepsico, Personal Telco, Movistar Telco, Banco de Bosques, Fundación Huésped, and Mr Monk Brewing Co.
In September 2015, Patán and his partner Dany joined Wunderman Buenos Aires as Executive Creative Directors – the #1 Digital and creative agency in Argentina (source AgencyScope). In the last two years, they have helped turn Wunderman Buenos Aires into a creative powerhouse taking it from the 34th spot to the 4th spot on the Argentinean ranking.
Patán began his creative career at Grey Buenos Aires as a trainee in copywriting. He then moved to Vega Olmos Ponce (Lowe) in 2007, where he started working with Dany Minaker. Patán and Dany have been creative partners for the past 11 years. Prior to joining Wunderman, Patán worked at BBDO Argentina, where he helped oversee the creative department. He has also held several positions at Del Campo Saatchi & Saatchi in Argentina.
Patán's work has been well received by today's most renowned shows and festivals including: Cannes Lions, Clio Awards, EFFIE Awards, D&AD, NY Festival, Isaac Awards, One Show, LIA, Sol Festival, Smarties, EPICA Awards, IAB, Webby Awards, FWA, ANDY, FIAP, Wave, Ojo de Iberoamérica, El Diente and +DIGITAL, among others.
In addition, Patán has participated on many festival juries including New York Festivals, El Ojo de Iberoamérica, Lisbon Festival, Wave festival Rio, Adweek Project Isaac, El Sol de Iberoamérica and Círculo de creativos Argentinos, to just name a few. He has also spoken at El Ojo de Iberoamérica.