Publicidade
Postponed to 2022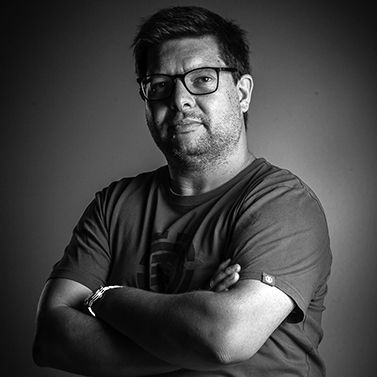 Massimiliano Di Murro
Massimiliano Di Murro is Partner and CCO of Bardo Uruguay where he works for brands such as Prudence, Percona, Mazda, Bajaj, Repsol and L`Oréal. He worked at A&B Lowe Bs As, Ginkgo Lowe, BBDO, Leo Burnett, Gray, Notable and FCB among others. He was Regional Creative Director for Mc Donald's, Fleischmann and Boehringer.
He also worked for Argentina, United States, Bolivia, Brazil, Chile, Spain and Paraguay, for clients such as Mondelez, InBev, Bimbo, UniLever, Telecom, Renault, Quilmes, HSBC, Kimberly Clark, Procter, Pernod Ricard, Roche, Novartis, Abbott , Gsk, Boheringer, BBVA, Claro, etc.
Former President of Desachate and former Vice President of the Uruguayan Circle of Propaganda. He was Professor at the ORT University in the Communication Degree.
He was a Jury at Campana de Oro, Ojo de Iberoamérica, Clio, NY, Wave Festival among others. Awards: Campana de Oro, Desachate, Fiap, Ojo de Iberoamérica, Lápiz de Platino, Effie, NY, Clio, etc.