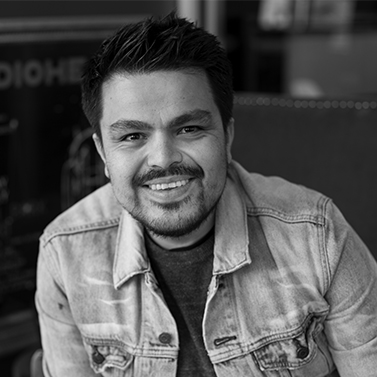 Lucho Sanchez
As a multicultural creative, Lucho has developed global campaigns including US General and Hispanic markets, LATAM, Brazilian and Caribbean markets. The focus of his work is creating integrated campaigns that include ATL, BTL, digital, experiential, and branding. Lucho has developed work for a variety of multinational brands, such as Metro by T-Mobile, AT&T, SONY, adidas, Ocean Spray, Shell, Smirnoff, Johnnie Walker, Guinness, amongst others. He is a fanatic of award-winning campaigns, but also he is a creative who takes on every brand project with the idea of giving it a purpose.
In 2016 Lucho joined Richards/Lerma, where he lead the win of the Ocean Spray business and created their first ever Hispanic campaign. He has successfully launched to market a new snack brand from the creators of Takis, WATZ. Additionally, he lead the landing of the Southwest Airlines account – all while receiving multiple accolades for the agency: Grand Prix at FIAP, Ojo de Iberoamerica, and national Addys.
Recently, Lucho became a Creative Director at Lerma, where he currently leads the Avocados From Mexico and Ocean Spray creative teams. For 2020, Lucho's win has been his first digital Super Bowl campaign for Avocados From Mexico, hitting an amazing second place in the most successful social media and digital campaign of the year.
His motto? No luck, only hard work.