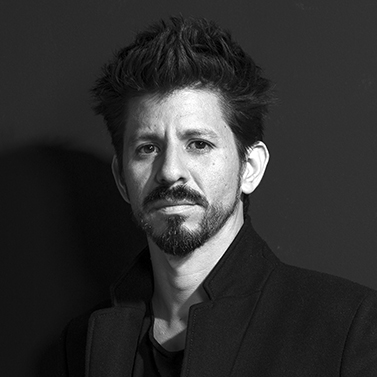 Frank Martí
At the beginning of 2019, Frank joined the Circus Gray staff as Creative Director, one of the most important agencies in the country. He previously worked at Ogilvy Madrid, Carne (Gray), McCann Lima, Volver d6, Fahrenheit DBB and Ogilvy Peru. During these 12 years he worked on projects for brands such as Ford, DIRECTV, Coca Cola, Nike, Scotiabank, Red Bull, HSBC, BBVA Foundation, Converse, Mazda, Fiat, Telefonica, Save the Children, BMW, to name a few.
Some of these campaigns won awards at festivals such as Cannes Lions, One Show, CLIO Awards, El Sol, NewYork Festival, El Ojo de Iberoamérica, FIAP and Effie Awards.
Beyond advertising, their creative concerns go through music, stand up comedy and illustration (at least try).