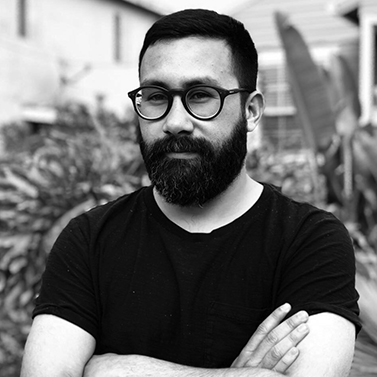 Carlos Banda
Carlos Banda is a peruvian creative, pop culture lover and kind of a musician. He is currently working as a Creative Director at FahrenheitDDB, the most awarded peruvian agency at Cannes 2019.
He started his career in advertising 15 years ago in Lowe Peru. Then he moved to Y&R Lima, Pragma DDB and Publicis Lima, where he worked for Pilsen Callao, helping to turning it into the #1 beer brand in Peru, and won the first Press Gold Lion in the history for his country. Then he moved to McCann Worldgroup Lima.
His work have been recognized at advertising festivals such as: Cannes Lions, The One Show, D&AD, London International Awards, The Clio Awards, New York Festivals, El Sol de Iberoamerica, Fiap, Wave, El Ojo de Iberoamerica, Effie Latam, The Webby Awards and also was a jury member of The One Show Awards.
His creative spirit makes some room for other disciplines. He's also the creator of one of the most popular peruvian web cartoon: The adventures of an urban fish called "El Pezweon" and short stories at @cuentuitospe.