Publicidade
21 A 23 DE MAIO DE 2018 | HOTEL HYATT, BARRA DA TIJUCA - RIO DE JANEIRO - RJ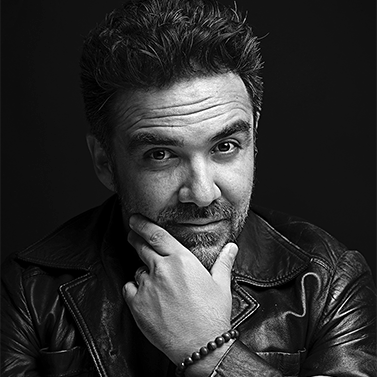 Leo Macias
Direct / Green / Radio | DDB Colombia
After 20 years working in Brazil, Leo Macias became one of the most awarded Colombian creative's in the world.
He has been working in the advertising market since 1992. He worked at Ogilvy Colombia handling Unilever Latin America, an experience that gave him the opportunity to be closer to Brazil.
In 1996, he moved to Brazil where he worked as an Art Director at Publicis for 7 years. During this period, he won his first Gold Lion at Cannes, while helping Publicis to win many of the most important festivals around the world. There, he worked for clients such as General Motors, Nestlé (Latam), Bradesco Bank, HP, Procter & Gamble and others.
After this experience, he moved to Talent Marcel as a Creative Director for 4 years. He was hired to improve the creative quality of the agency, where he developed many creative cases for Santander Bank, ABN AMRO, Net Cable TV, Toshiba, Bavaria Beer, O Estado de Sao Paulo Newspaper, Mizuno, Sony Ericsson, among others. With his work, he helped bring more international prizes to the agency as well as money, when he won the pitch of Santander Bank, the most important client to the agency.
After Talent Marcel, he was invited to be Creative Director at Havas Brazil (Z+), with the challenge to build a creative reputation to the agency. And he did it, fast. In only one year, he won 3 Lions at Cannes and 19 short lists while winning many other awards. Not to mention the Avianca Airlines account he helped bring to the agency's portfolio.
After one year, he was invited to come back to Publicis as Creative Director, to work for Procter & Gamble Latin America, Nestlé Latin America, Sony Channel, among others. In the 3 years he spent there, he won 4 Lions at Cannes and many other international awards like One Show, London, Fiap, El Ojo, among others. With his work to Procter & Gamble, Publicis won the account in Latin America and became the creative headquarter to Crest and Vick's.
After this experience, he moved to DM9DDB as a Group Creative Director to work with Johnson & Johnson Latin America, Itaú Bank and BRF Foods. In 2 years, he won 4 Lions in Cannes and many other important international awards. Also with his work, he was invited to create the global campaign to Johnson's Baby last year.
In october of 2015, he accepted the invitation of Juan Carlos Ortiz (CCO and President of DDB Americas) to move to Colombia to be the Chief Creative Officer of the DDB Group in Colombia (DDB, TRIBAL, RAP, BIG) and to be part of the Creative Board of DDB Americas.
As creative, he has won 22 Cannes Lions and many other international awards like One Show, London Festival, New York Festival, Fiap Awards, Clio, D&AD, ADC, El Ojo, El Sol, Epica, CCSP, among others. Besides that, his work was acknowledged several times by the German Magazine Archive and by the English website Shots.
He has also been a juror in some of the leading festivals of the world: Cannes Lions, Art Directors Club, London Festival, FIAP (President of the Jury), CCSP (once as President of the Jury), El Ojo, ABP, Wave Festival, Art Directors Club, London Festival, among others, and was nominated Creative professional of the year in Caboré, the most important award in Brazil.
He also has invited to be panelist in different countries and festivals, highlighting Lecturer on Brazilian Creativity at Cannes Festival 2014, Lecturer on Innovation at Digital Marketing Conference 2014 in Moscow, Lecturer on "Brazilian Advertising Professionals' Experiences Overseas" at CCSP.
When he's not at the agency, he also runs a successful Art Gallery in his apartment, featured in important magazines, such as Advertising Age, http://adage.com/article/special-report-cannes-lions/creative-director-runs-art-gallery-home/299019/.
As plastic artist (his B side) he has made many exhibitions in Brazil in the last 8 years.